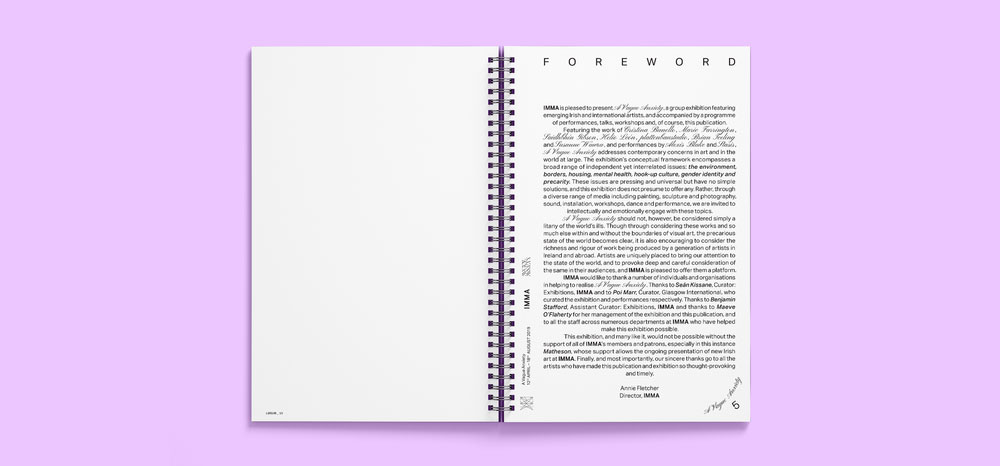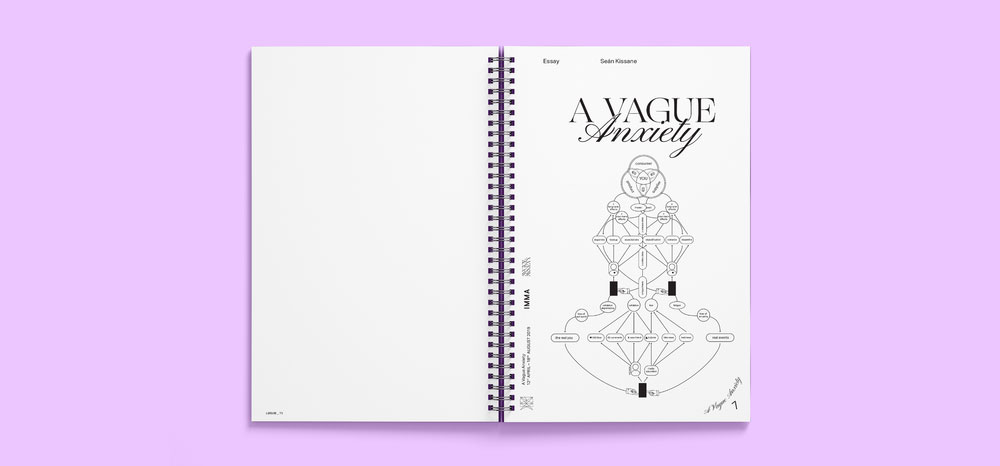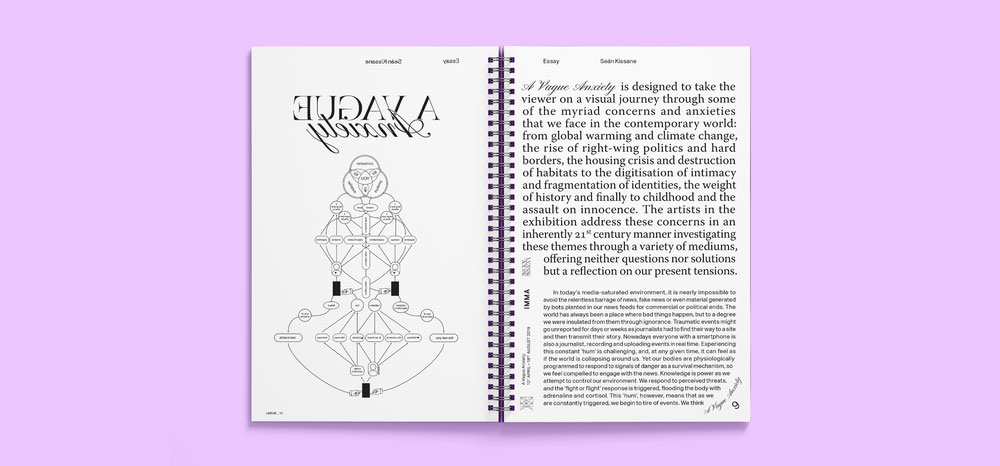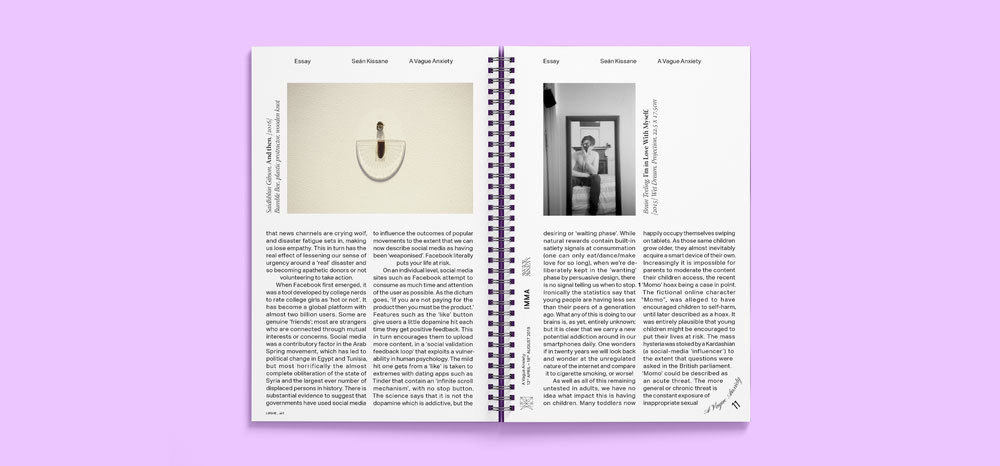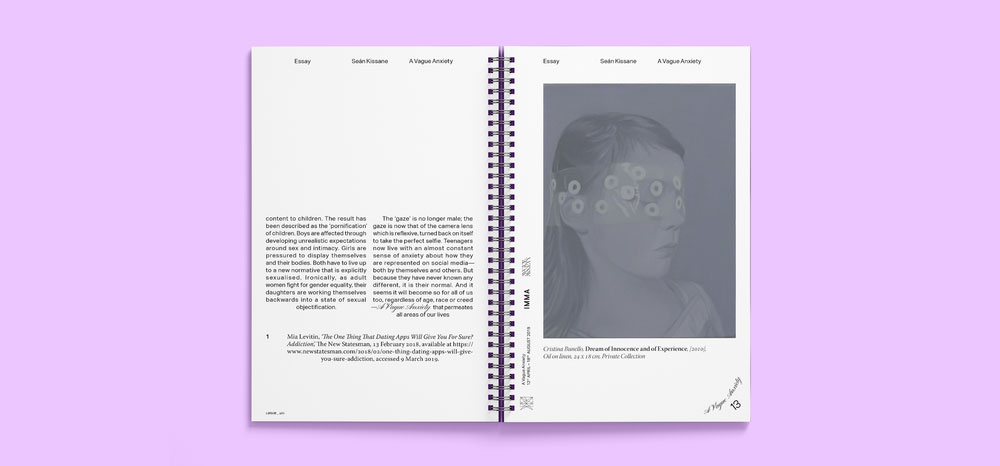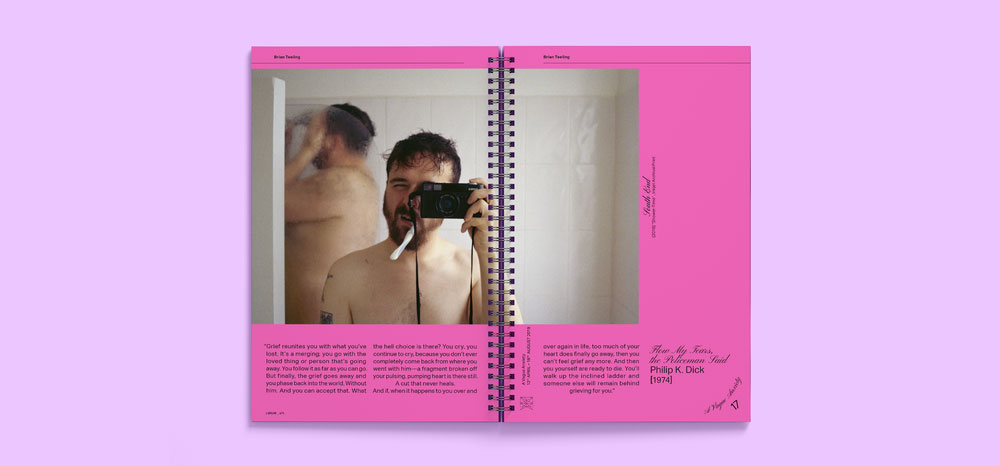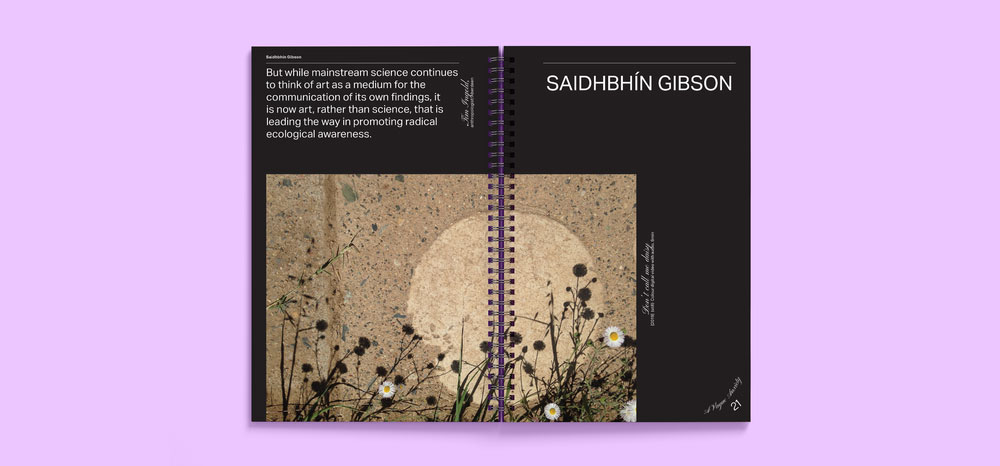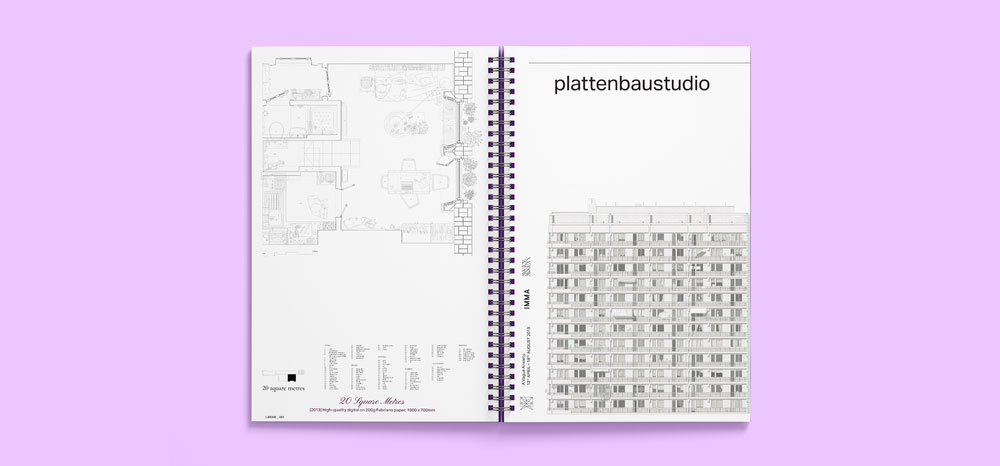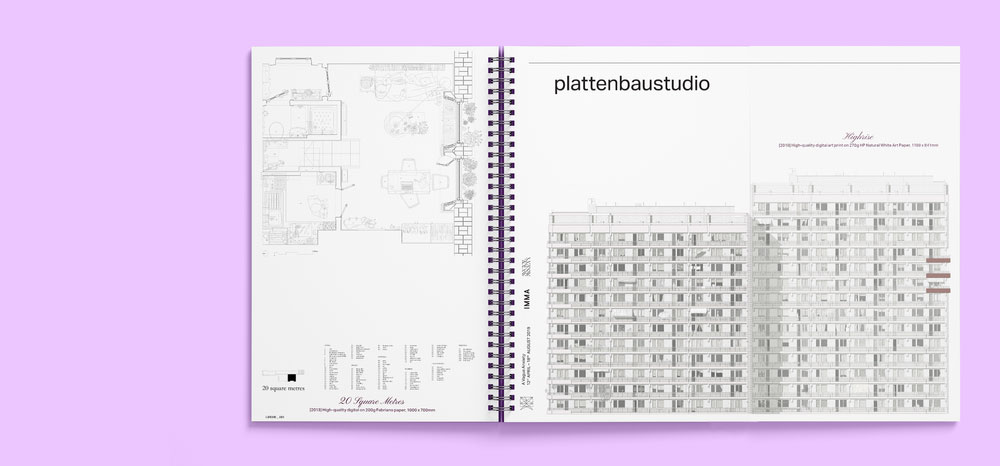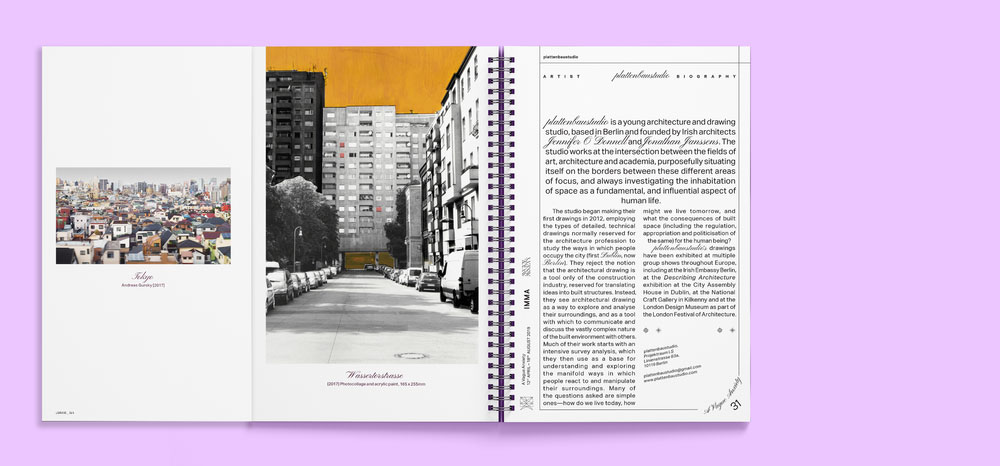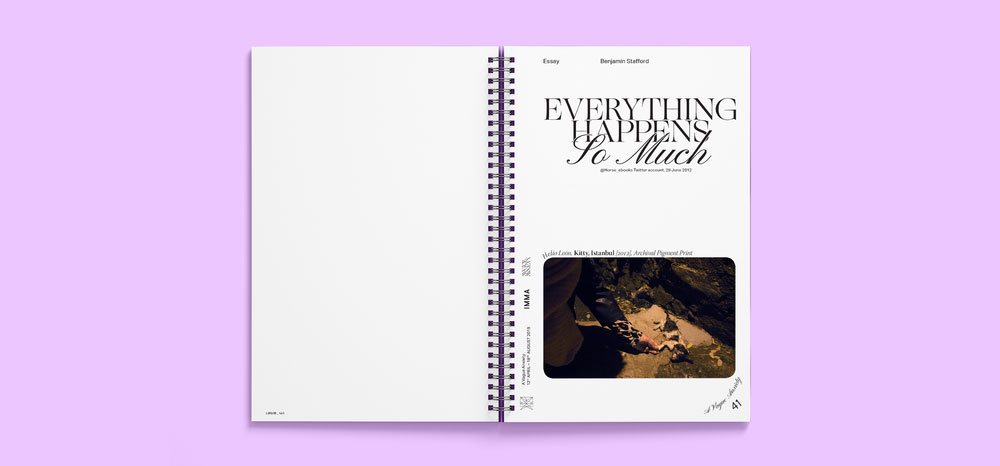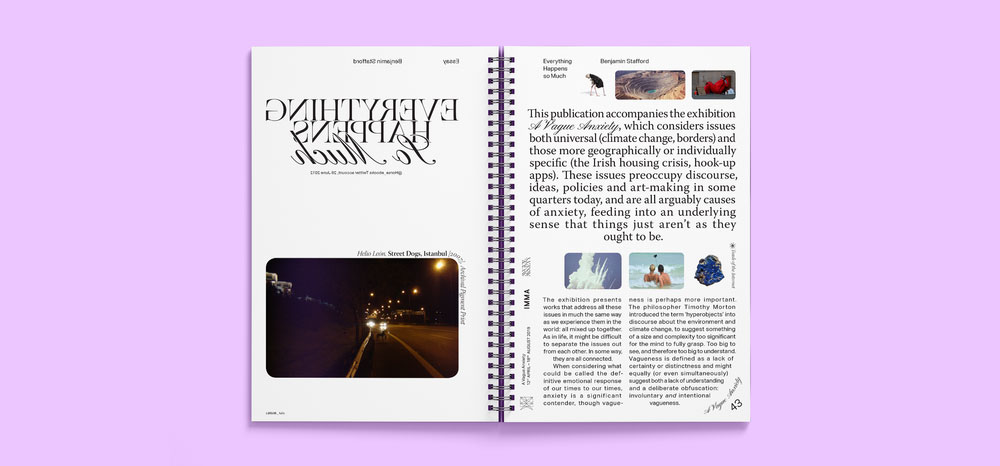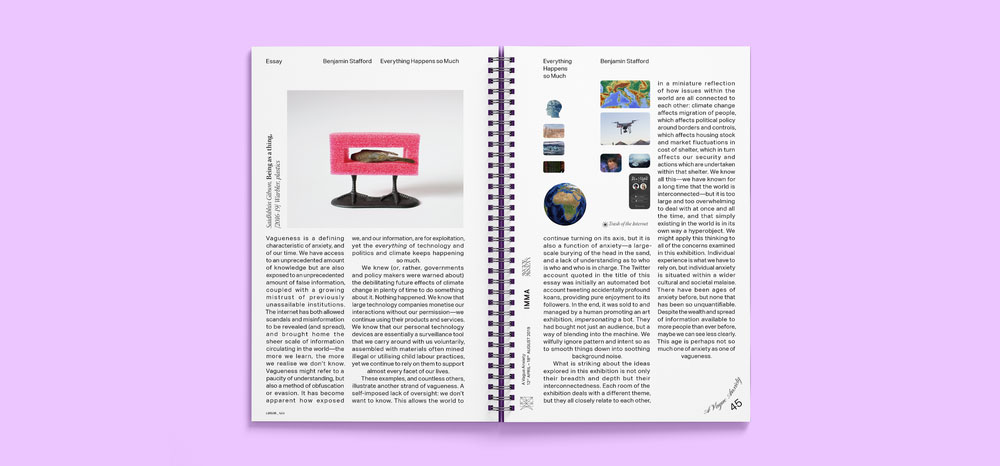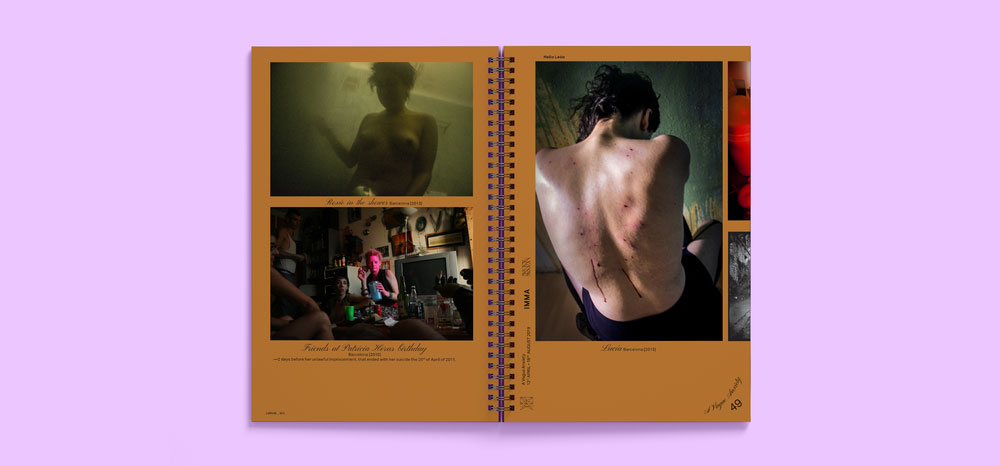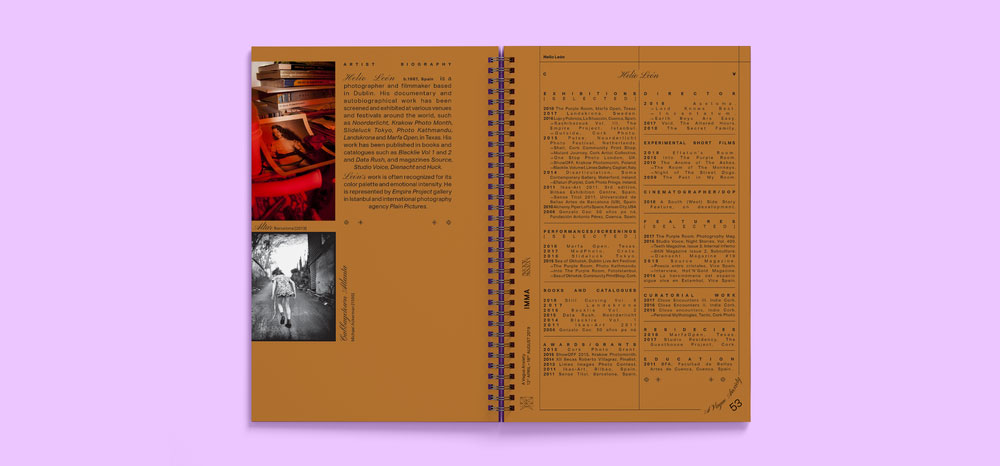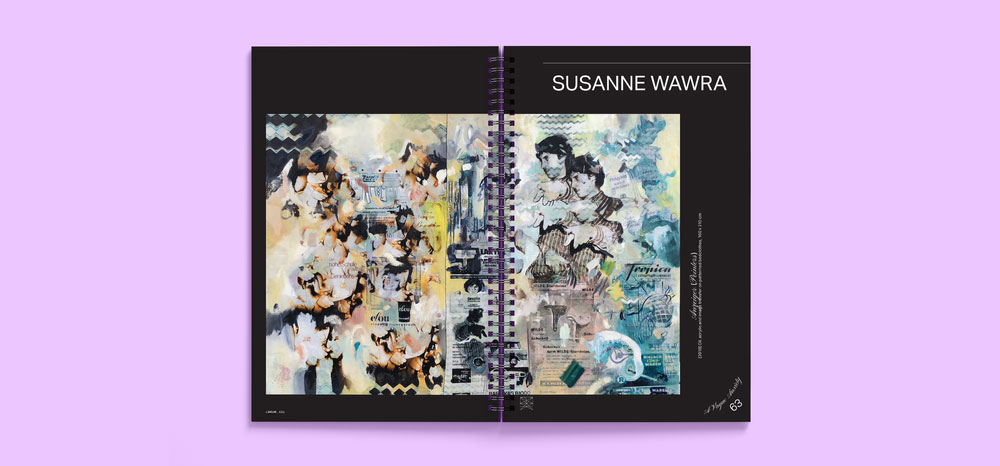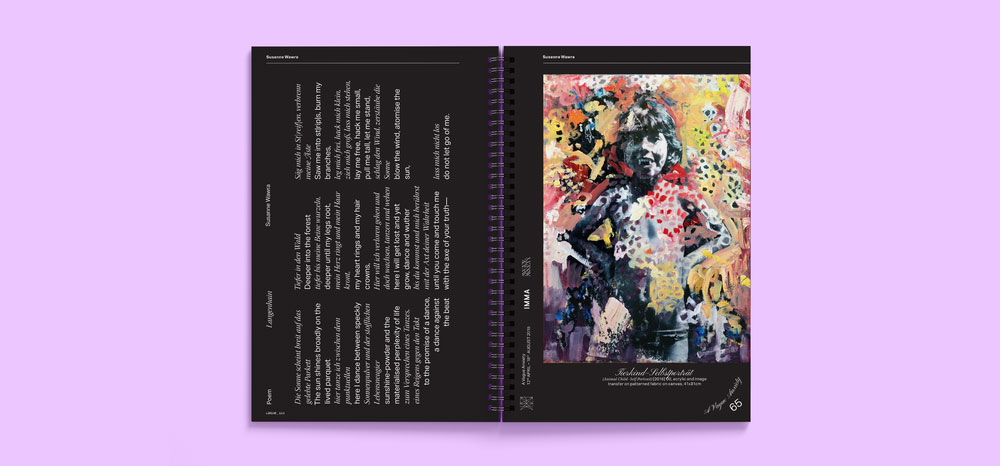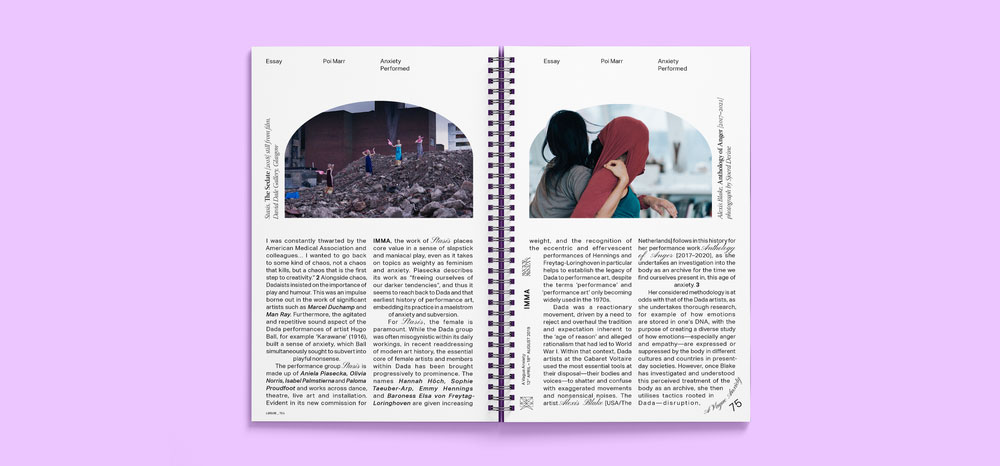 2019
A Vague Anxiety
Exhibition Catalogue
Client: IMMA

Client Brief:

The exhibition title reflected on the rising levels of anxiety in our media-driven lives and how many of these concerns are constantly, and somewhat vaguely in the backdrop of our daily existence. IMMA required a publication to accompany the exhibitions

The group exhibition of nine emerging Irish and international artists addressed some of the broader concerns of Generation Y; from political points of departure such as borders, housing, and the environment, to the personal such as mental health, hook-up culture, gender identity and precarity; pressing issues in today's society.


Our Response:

Inspired by our initial conversation with the curators of the show, where we discussed the non-linear reading habits of Generation Y, we created a coverless ring-bound publication that is designed to be read from any point within the book with no definite beginning or end. Not so much without a cover, but with many — for as it could be open on any page, every page potentially became a cover, giving the impression that we had made several different books and each contributing artist had a little book of their own.


Client Testimonial:

Having worked together producing an exhibition catalogue that pulled together content from disparate sources and in varying media, Bureau Bonanza created a beautiful end product with no fuss.

They were receptive to our needs and ideas while having a clear vision of what the finished work would look like. The process was clear, and the outcome looks great.

Benjamin Stafford, Assistant Curator, IMMA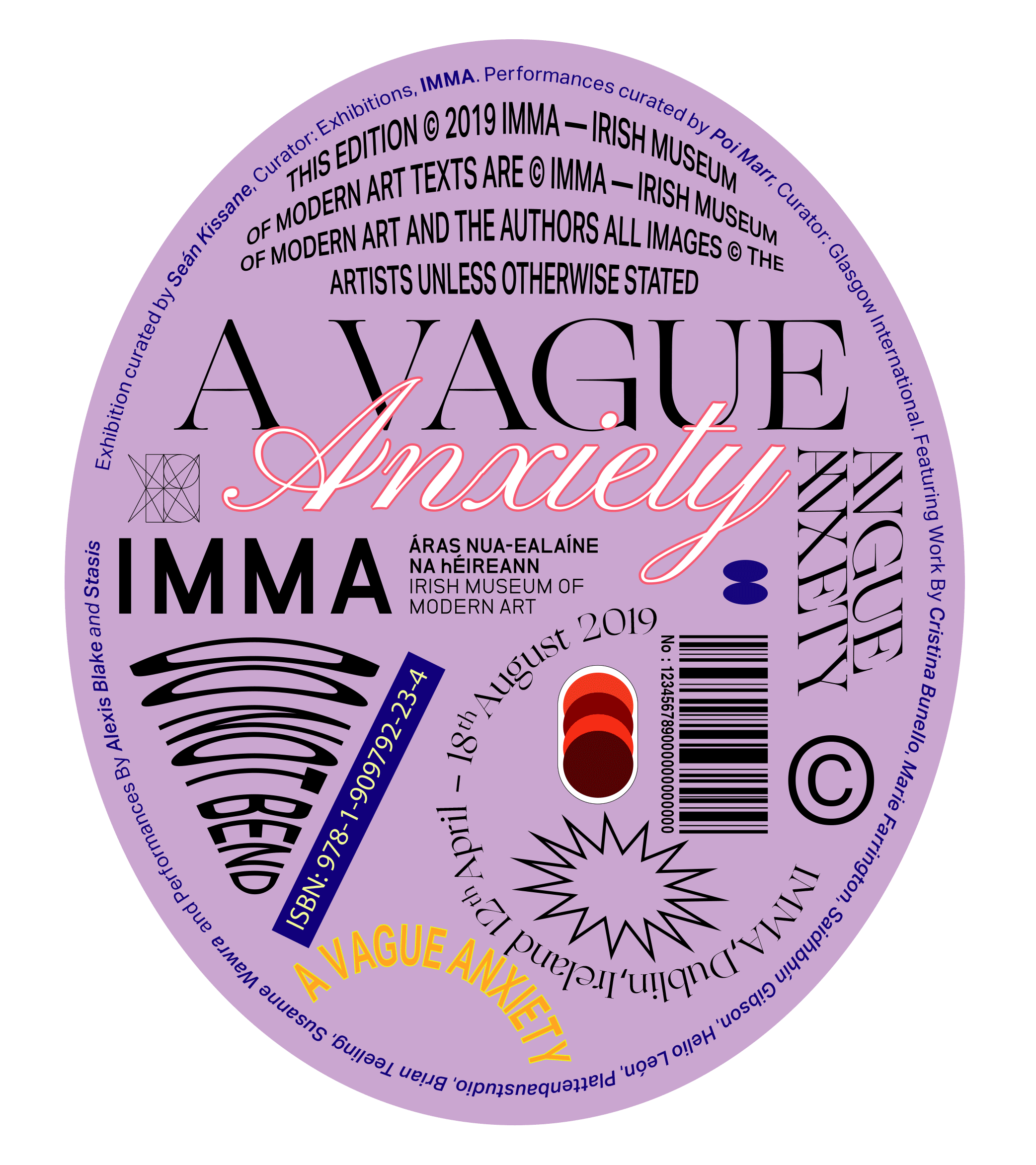 ---