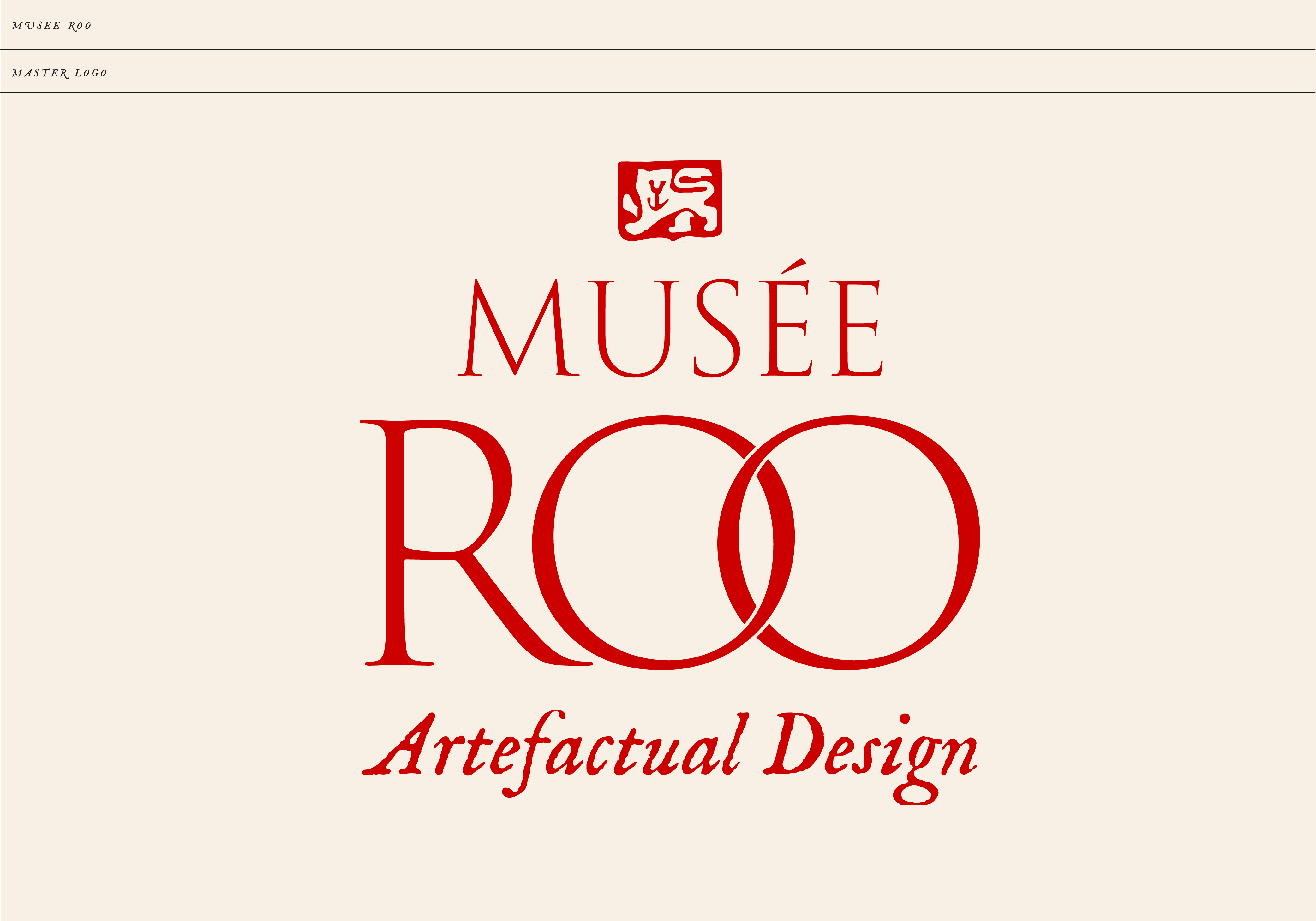 2021
Musée Roo
Branding
Client: Roo Bannister
Musée Roo
Client Brief:

Our pet project from 2021, a rebrand for Musée Roo, jewellery designer based in Bristol, UK.

Roo creates historical jewellery for the conscious antiquarian, all traditionally hand crafted from recycled and ethically sourced materials.

Our Response:

The stamps and hallmarks are an integral part of any jewellery making process, but even more so when using recycled metals. Roo wanted to forefront this idea throughout the branding and so we created a suite of various marks and stamps based on antique hallmarks and expanded these out across all applications.

Client Testimonial:

BB did my whole branding shebang! They helped turn my historically inspired jewellery business into a brand. Hot damn it was worth my investment. I supplied BB with lots of antique and vintage images as reference, and after a few presentations rounds, I was well and truly the happiest bunny around. BB well surpassed my expectations. They designed me a core logo, a suite of secondary logos and icons, a palette of brand colours and multiple fonts. I can easily apply and play around with these different elements on canva, which is lots of fun. They designed and developed the paraphernalia I send out with my jewellery orders — I now have swanky care cards (for each metal!!), postcards, business cards, and gift vouchers. I get so many compliments on my branding and ALL of the above. I can't recommend Rachel and Stina enough.

Roo Bannister, Director, Musée Roo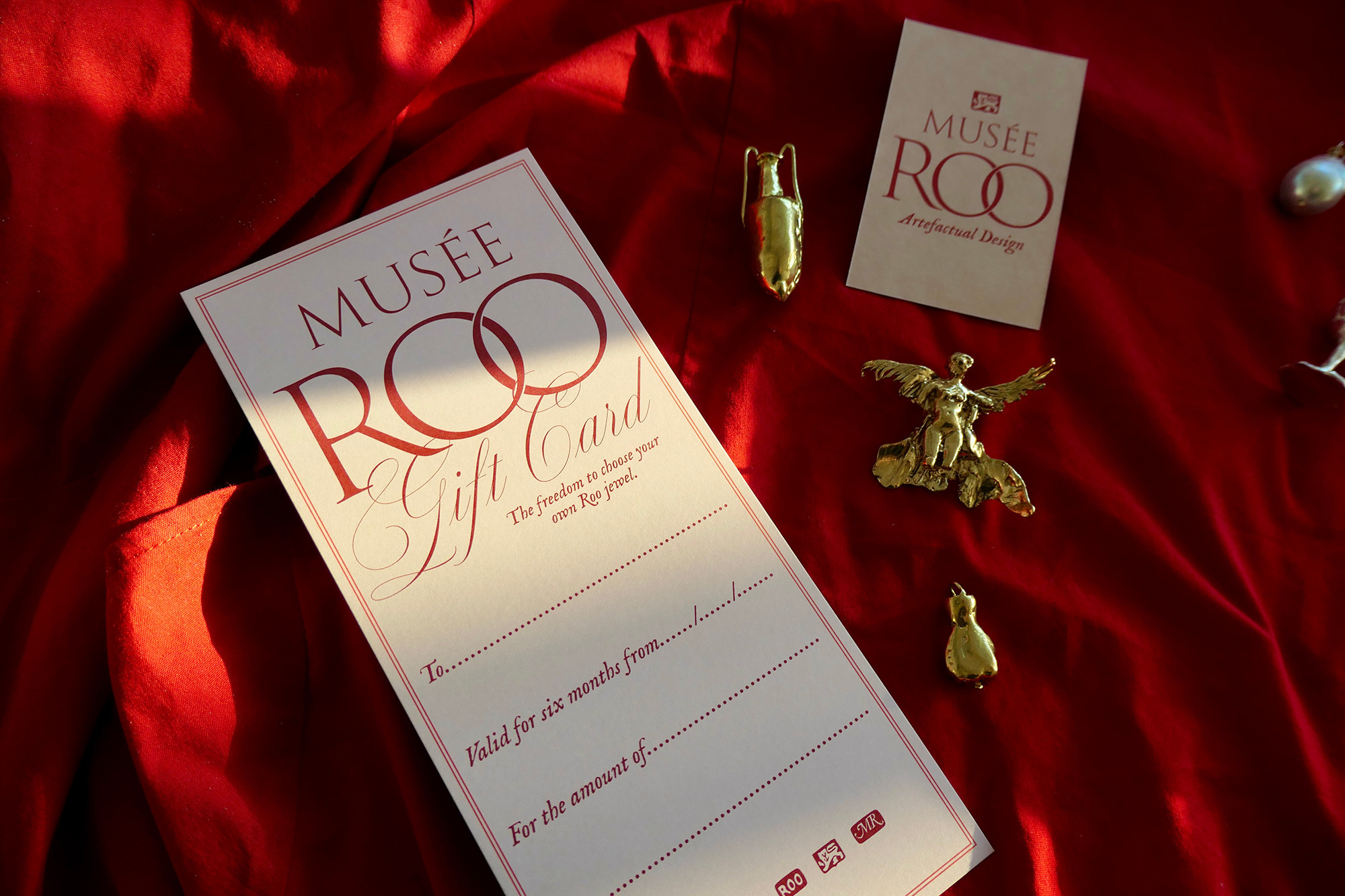 2020
Tjikko Floral
Website & Online Shop
Client: Margie Jean Lewis
Tjikko Floral


We designed and built an immersive portfolio website for eco-conscious botanical stylist, Tjikko Floral.

Based in Adelaide, Australia, floral artist and musician, Margie Lewis, wanted to slowly merge her two professions into one fully immersive sonic and floral experience. Tjikkofloral.com showcases her intricate otherworldly floral design as well as hosting her music in a mesmerising parallax petal portal, encouraging you to have a listen and get lost in this wholly escapist experience. By combining Tjikko's images and sounds with a diverse range of animated elements, framing devices and the applied branding, we created a functional site that is "an art piece in and of itself."


Photography & Music:
Margie Jean Lewis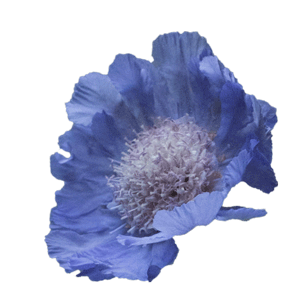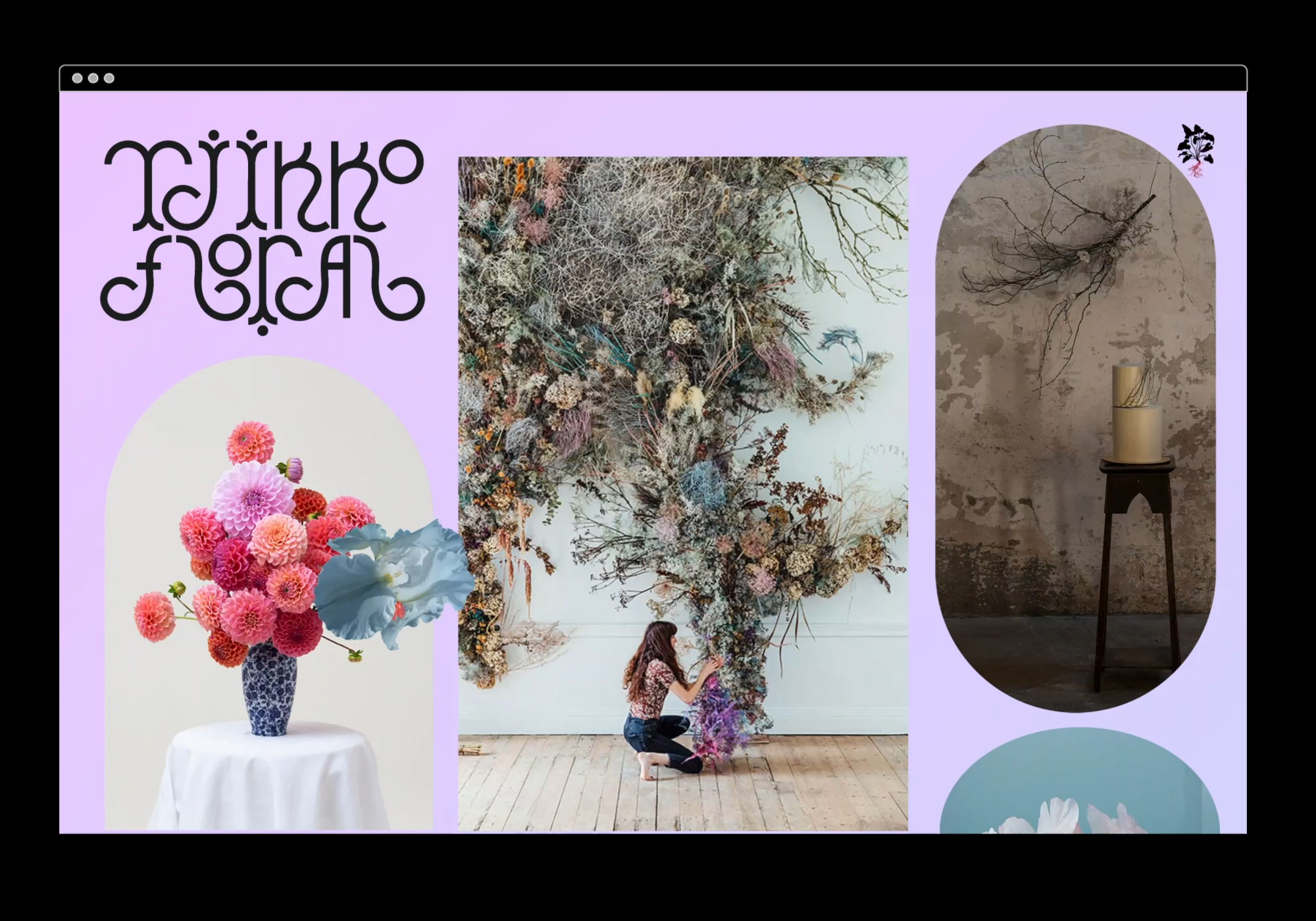 ---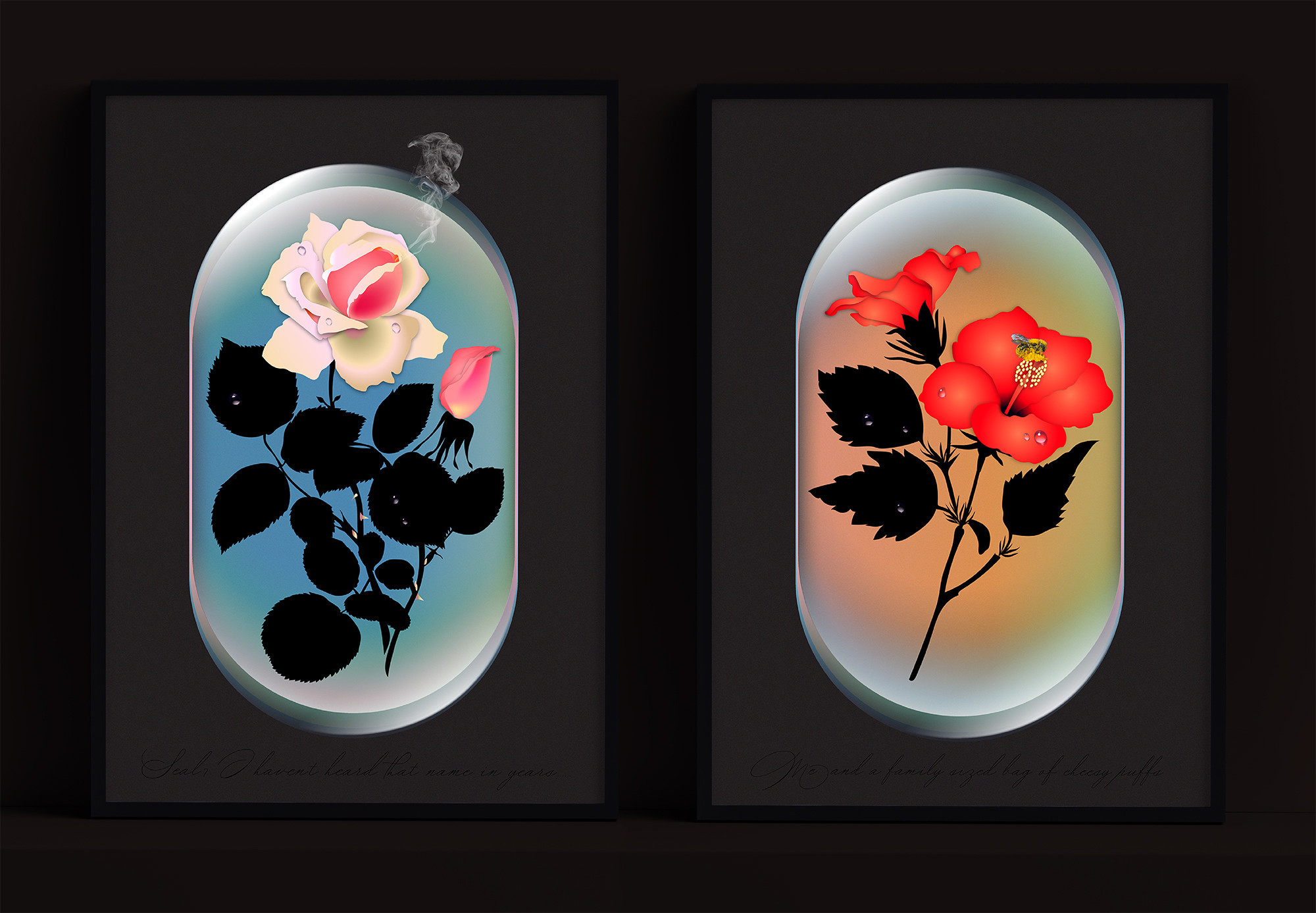 2020
Hen's Teeth
G'wan Ireland Exhibition
Print Design


Client: Hen's Teeth//Bureau Bonanza
Hen's Teeth
The fine art prints 'Seal, I haven't heard that name in years' and 'Me and a family sized bag of Cheesy Puffs' were designed for the Hen's Teeth G'wan Ireland exhibition, a great 2020 initiative supporting Irish artists, designers & photographers by showcasing and selling prints of their work.

In a year where many of us relied on the welcome comic relief of memes to get us through the day to day, we thought it would be fun to mess with their wholly transient nature and create something that could survive outside of our devices. Much like the poster itself, that has been elevated from a temporary advertising vessel, the meme too is now a piece of framed art in your home.
Curation & Fine Art Printing: Hen's Teeth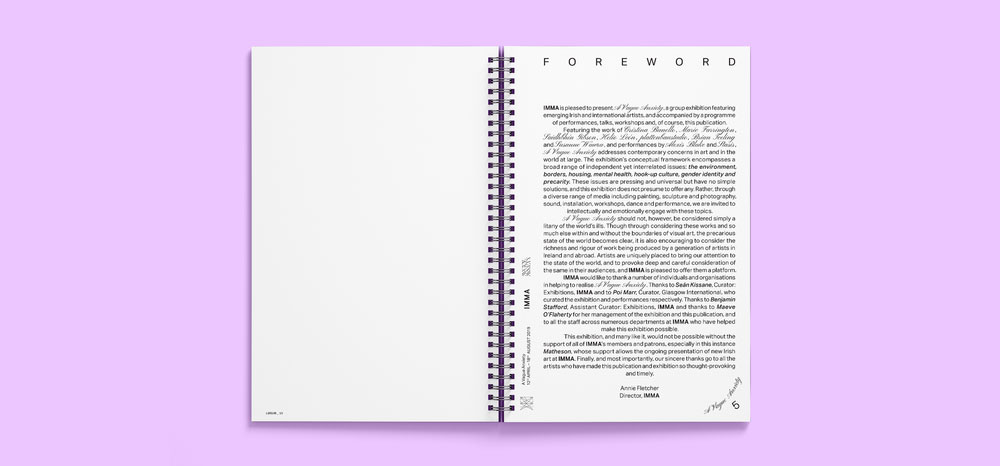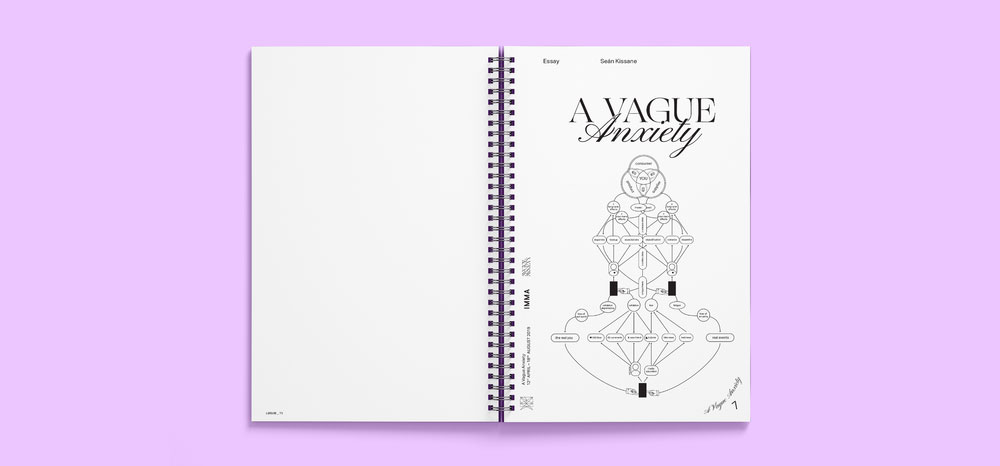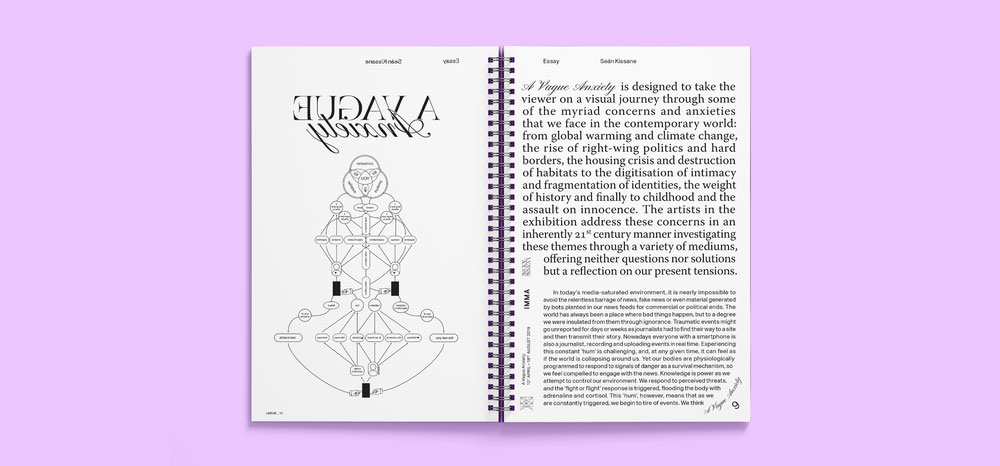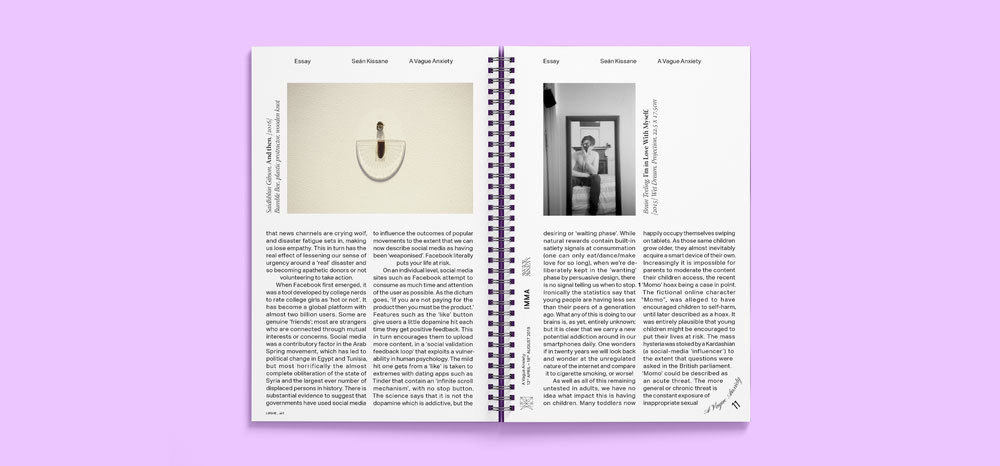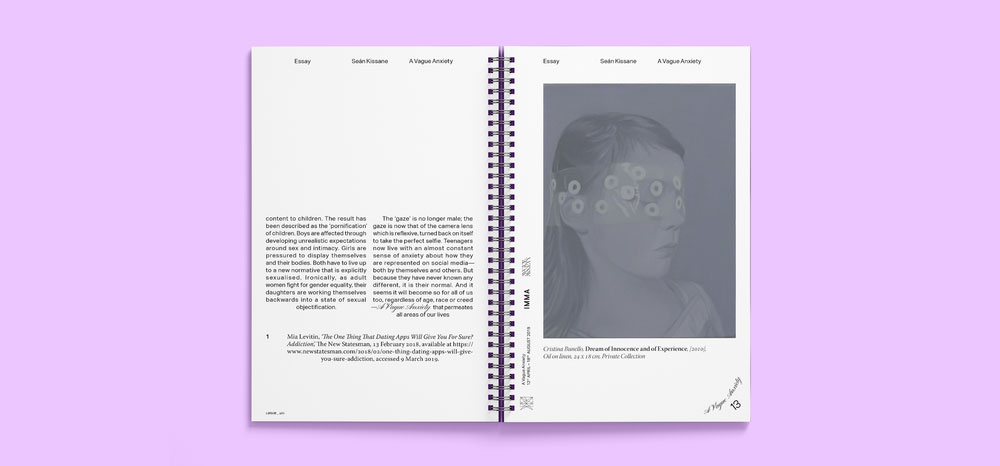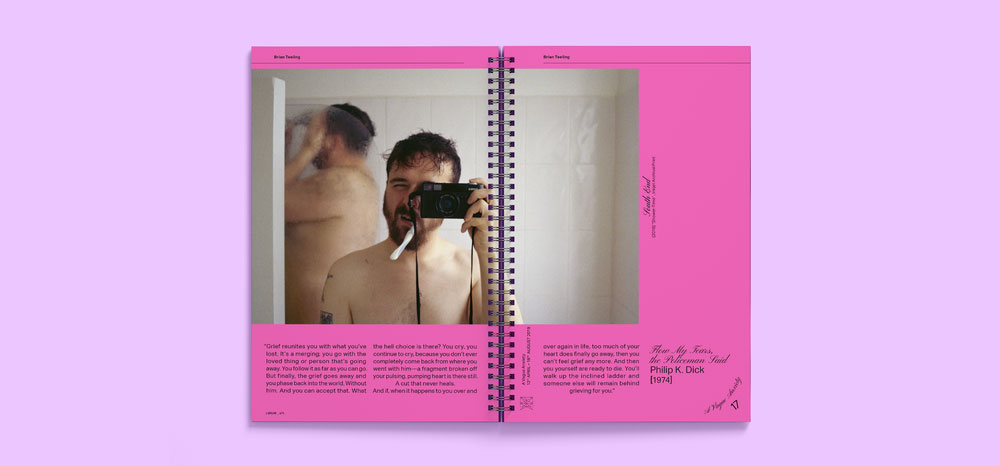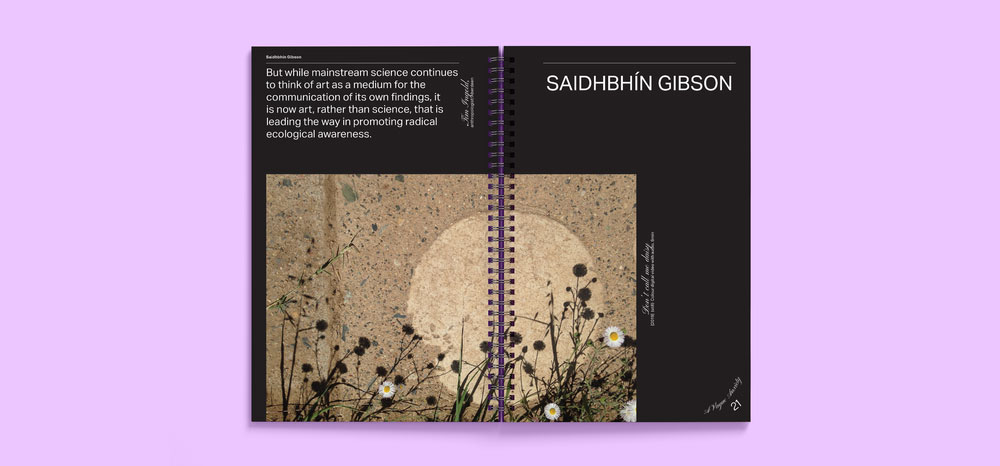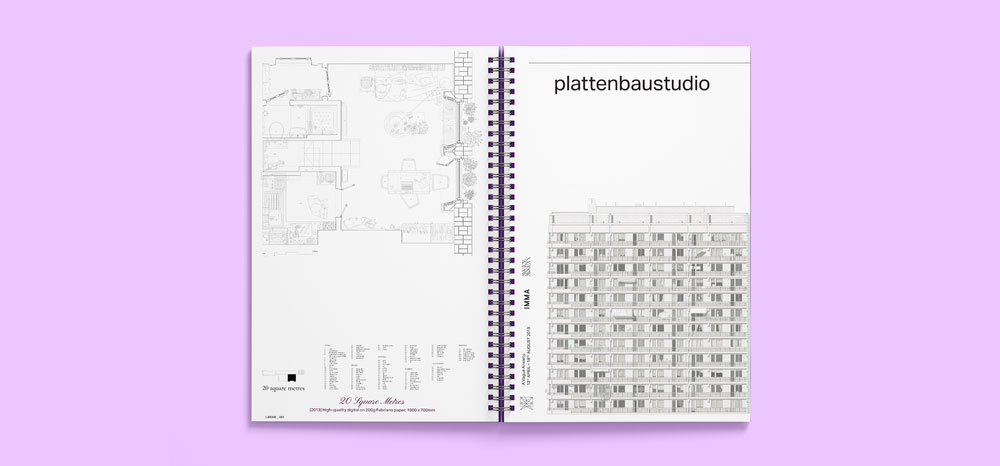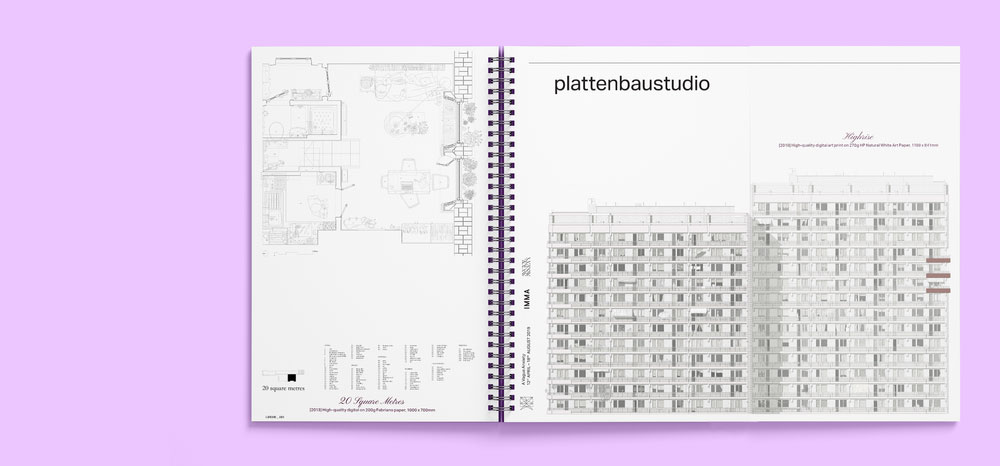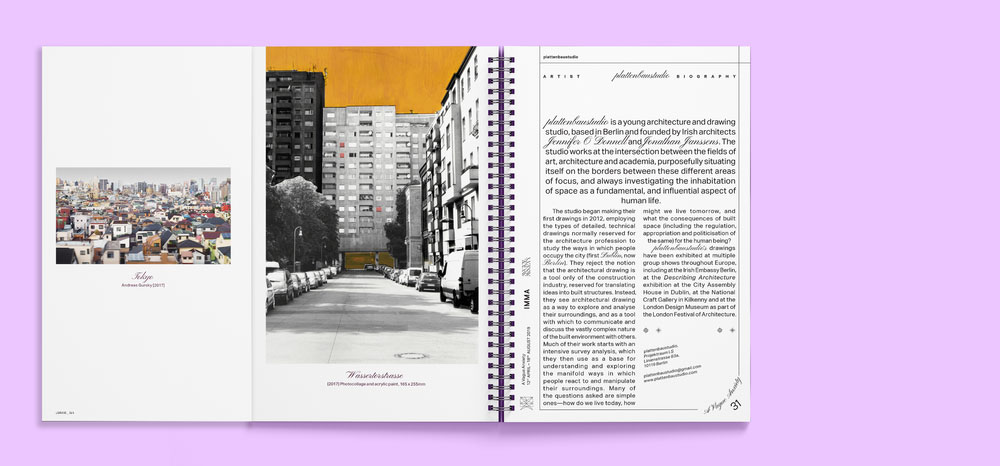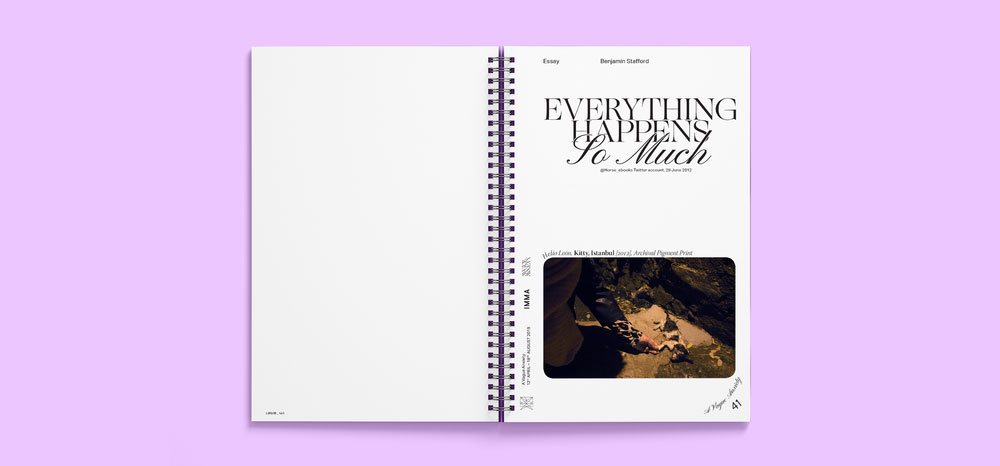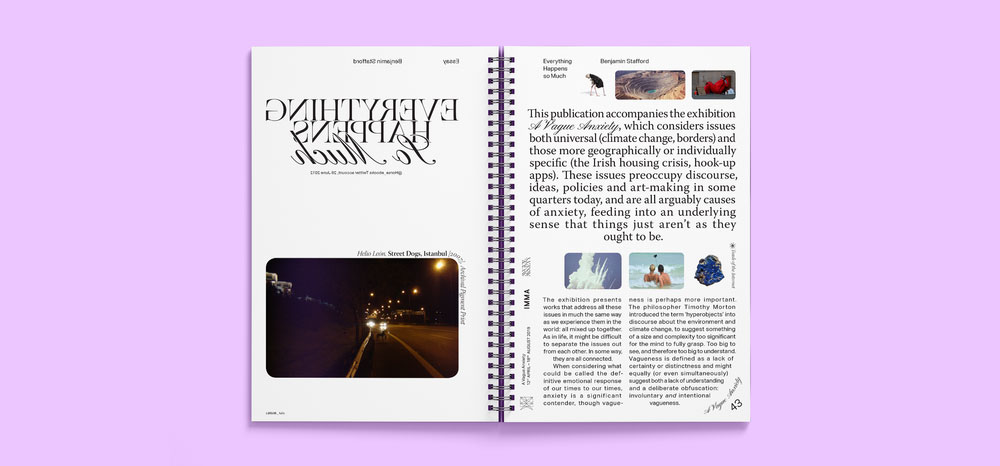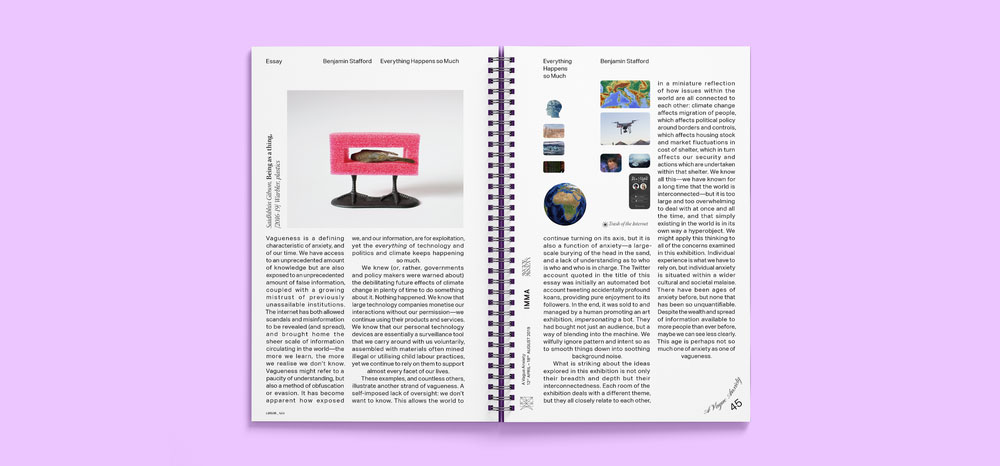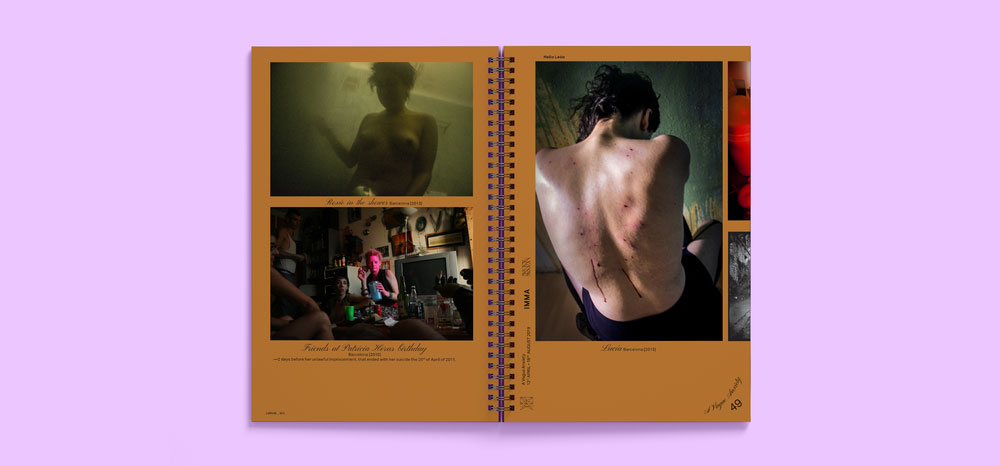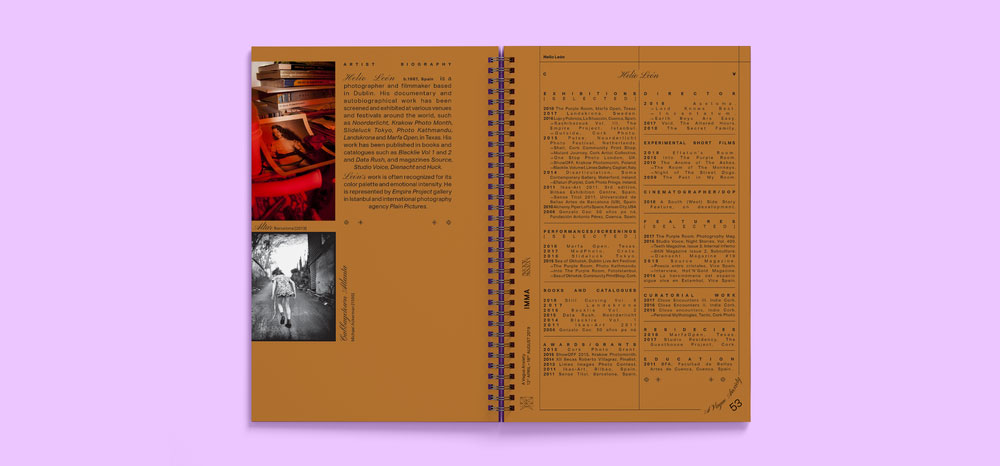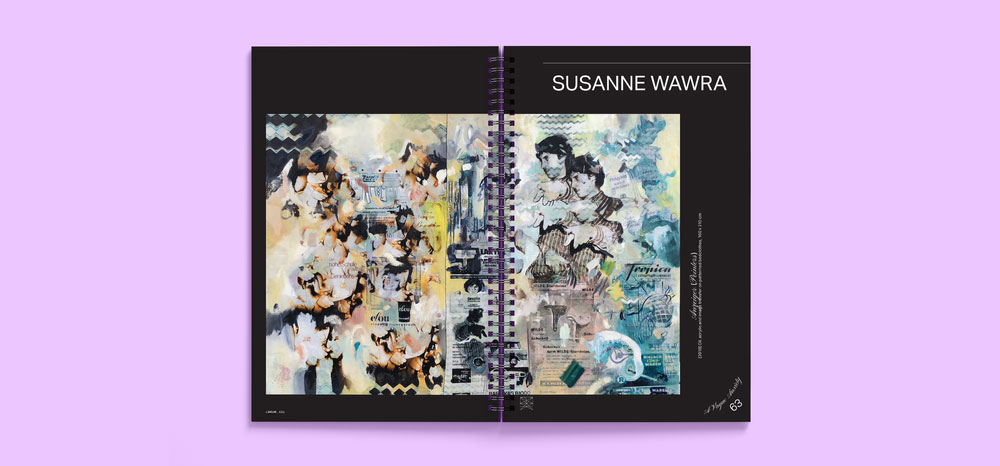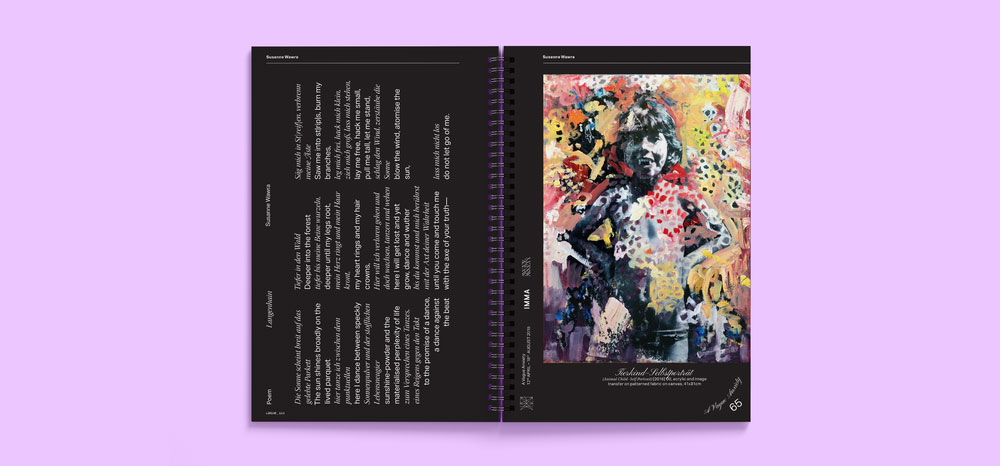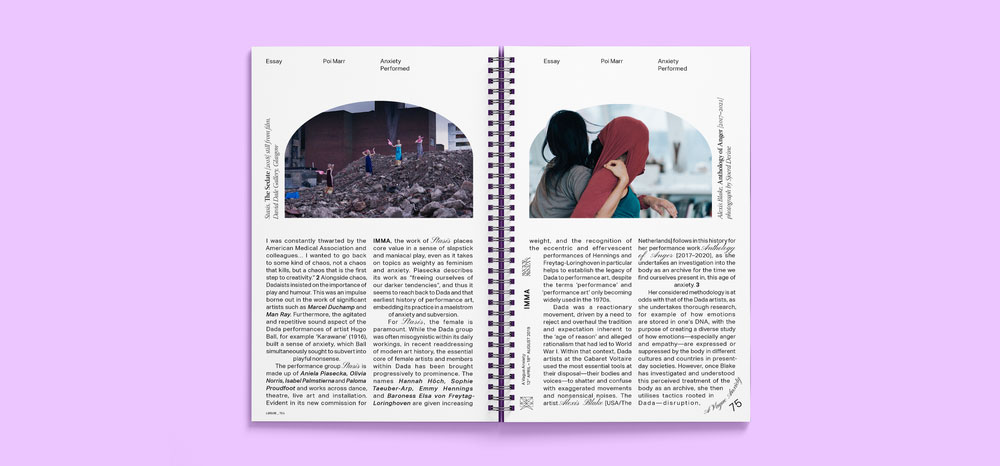 Client Brief:

The exhibition title reflected on the rising levels of anxiety in our media-driven lives and how many of these concerns are constantly, and somewhat vaguely in the backdrop of our daily existence. IMMA required a publication to accompany the exhibitions

The group exhibition of nine emerging Irish and international artists addressed some of the broader concerns of Generation Y; from political points of departure such as borders, housing, and the environment, to the personal such as mental health, hook-up culture, gender identity and precarity; pressing issues in today's society.


Our Response:

Inspired by our initial conversation with the curators of the show, where we discussed the non-linear reading habits of Generation Y, we created a coverless ring-bound publication that is designed to be read from any point within the book with no definite beginning or end. Not so much without a cover, but with many — for as it could be open on any page, every page potentially became a cover, giving the impression that we had made several different books and each contributing artist had a little book of their own.


Client Testimonial:

Having worked together producing an exhibition catalogue that pulled together content from disparate sources and in varying media, Bureau Bonanza created a beautiful end product with no fuss.

They were receptive to our needs and ideas while having a clear vision of what the finished work would look like. The process was clear, and the outcome looks great.

Benjamin Stafford, Assistant Curator, IMMA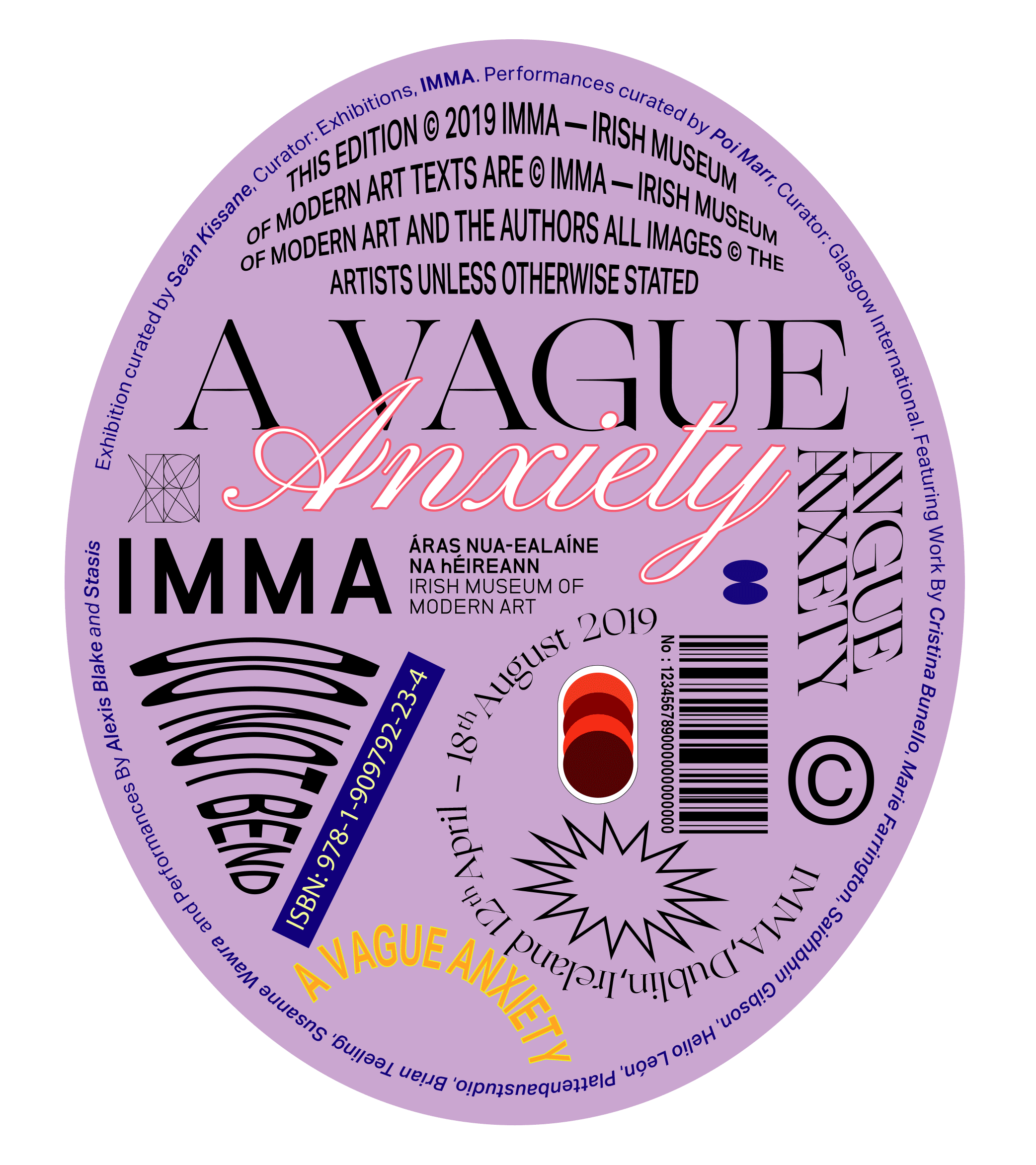 ---
Client Brief:
Bristol based Pretty Wild Floristry Studio and Shop needed to quickly adjust to the new restrictions her business was facing. With doors closed to the public, all shops and services had to adapt to a digital landscape and we were tasked with moving her business online.
Our Response:

Ellen came to us with her idea—DIY DRIED FLOWERS AND INSTRUCTIONAL VIDEOS TO YOUR DOOR AND TO YOUR INBOX—and within a week, we made it a reality. We created an online shop and website that Ellen can easily update herself. Expanding and adapting to move with these changing times.

Client Testimonial:

Rachel and Stina, took a ball of tangled thoughts, ramblings and screenshots and distilled them in to a body of work that gives me such genuine and innocent pleasure.

'I want flowers, but not flower flowers. I want romance but I don't want to be seen as romantic. I want androgyny. I want old and new. I want cool but not too cool. I want something that I'm happy to live through because, as a self-employed, creative person, I am my work.'
Ellen Kenny
, Director, Pretty Wild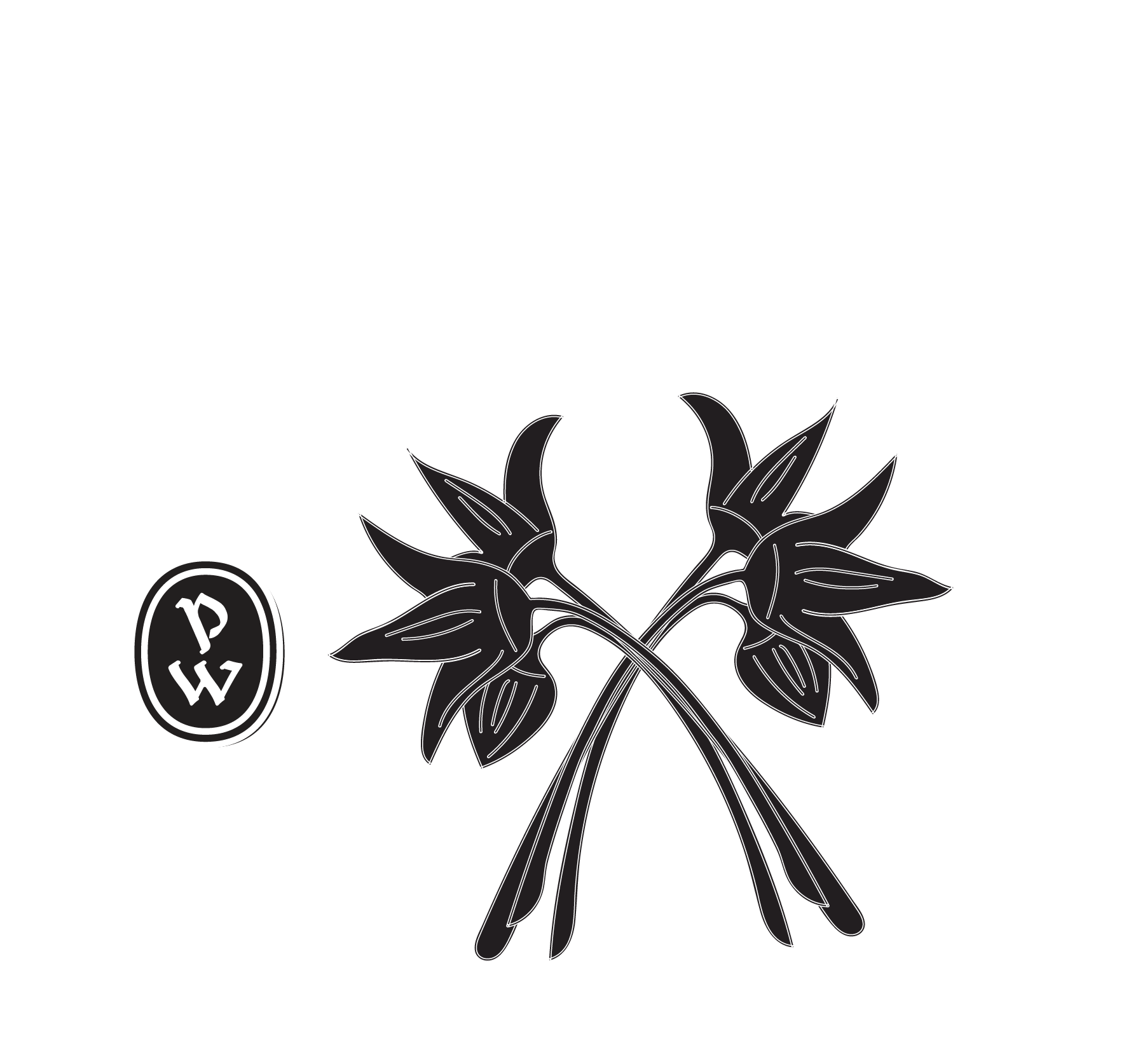 ---